Pete & Val's Danube Christmas Market Cruise
AMA Waterways
We had such a great trip!! We met so many nice people and saw such beautiful sights. The Christmas markets were different in each area that we visited but they all had such great charm and so many different foods and items that were being sold. We had snow in Salzburg and Prague and that really added to the experience. Thank you, Jenn, for all your time and assistance in planning our trip, it was very memorable and we have such great memories.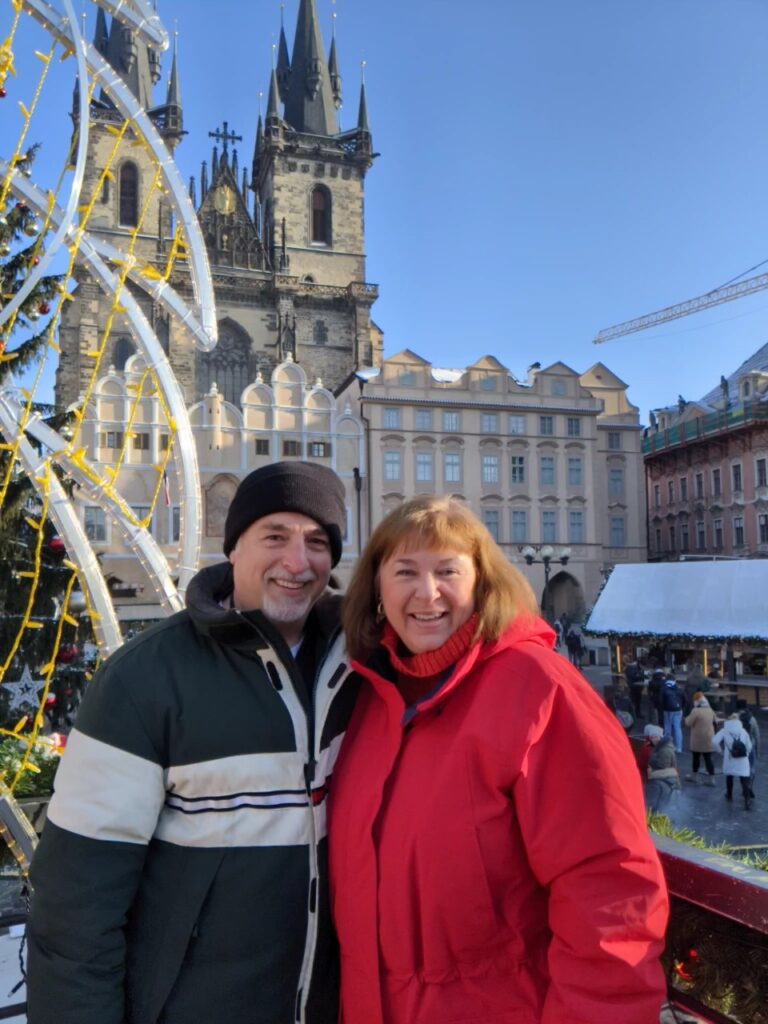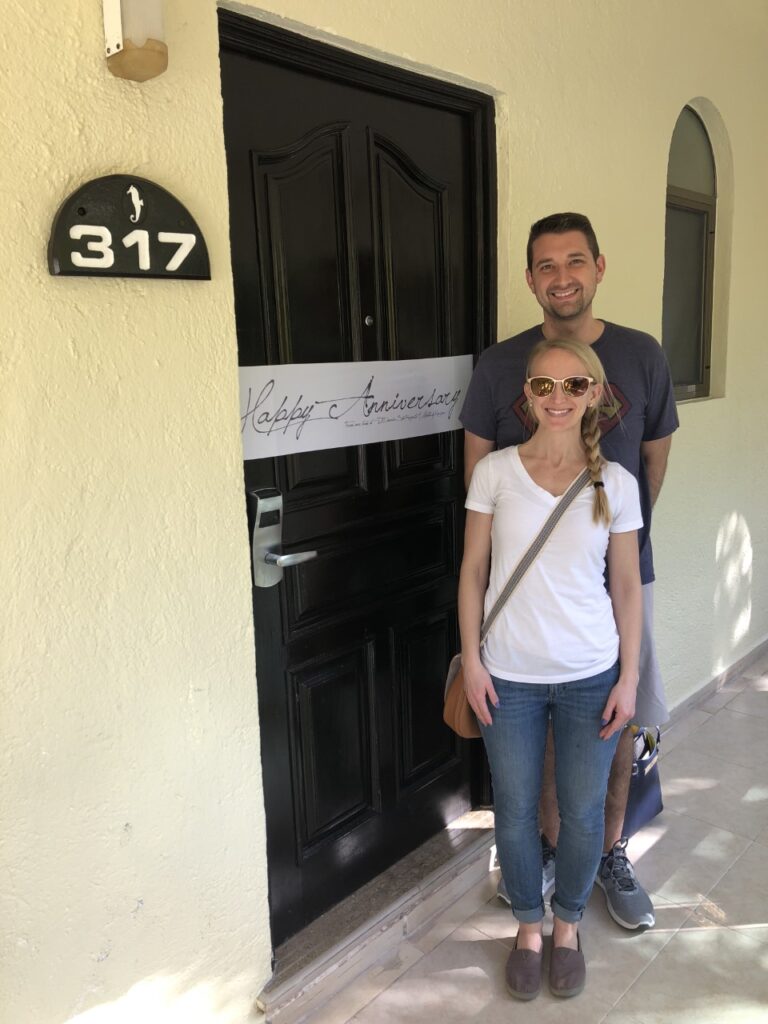 Kelsey & Nicholas Riviera Maya Aniversary Getaway
El Dorado Royale Resort
Our trip was absolutely perfect. I printed out the email you sent me before we left and we knew exactly what to expect with arriving and being transported to our resort. The resort was so beautiful and exactly what we were looking for. The staff at the resort was extremely friendly and helpful. I sat out on our balcony that over looked the ocean and read daily, we lounged at the pool all day, and enjoyed dinner and shows put on at the resort. Thanks for making the trip seamless!
Abby & Ken Cancun Honeymoon
Royalton Chic Cancun
Travel went very smooth! Security, lines at the airport, and customs were seamless. Onto the resort. Amazing welcome and great Diamond club experience. Our butler was great. The room couldn't of been better. The ocean and view at this Royalton was way better than the hideaway Royalton.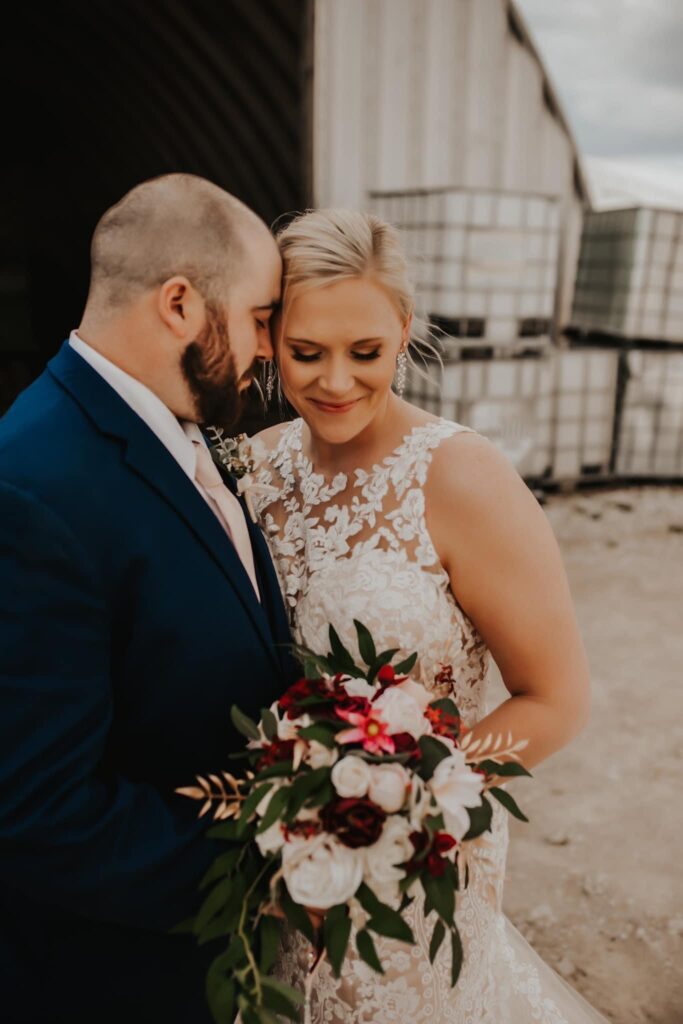 Kirk & Elle's Jamaican Vacation
Couples Swept Away Resort
This was our second year in a row going to Jamaica and we have had Jenn help us plan both of our trips. It would be an understatement to say that both vacations were excellent. Negril and Ocho Rios are truly outstanding places to visit and Jenn made our vacation planning as easy and painless as possible. From pre-travel prep guides all the way to airline and VIP accommodations through customs, Jenn had us covered. We did not experience any difficulties. We cannot thank her enough for helping us plan two of our most memorable vacations!
Kelly & Danny's Aruba Honeymoon
RIU Palace Antillas, Aruba
After the hustle and bustle of planning a wedding, RIU Palace Antillas was the perfect place to let loose and relax. Thanks to Jenn, our trip was smooth sailing, and everything went as planned. The resort was beautiful and what was even better was the view from our room where we could see the turquoise waters of the Caribbean Sea. We loved the amenities from the great places to eat, swim, and most importantly, the great drinks! We toured the island during our visit and saw the twin bridges and the natural pool which is a must-see! Jenn provides us great help during the booking process, all the way up until we left, which was extremely helpful when we had so much other stuff on our mind with the wedding. We cannot thank her enough for all of her help! Go to Aruba and book with Jenn! You will not regret it!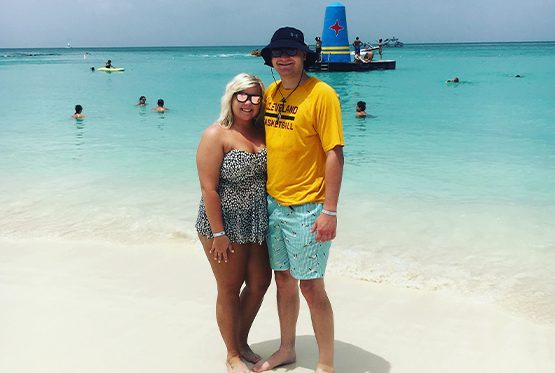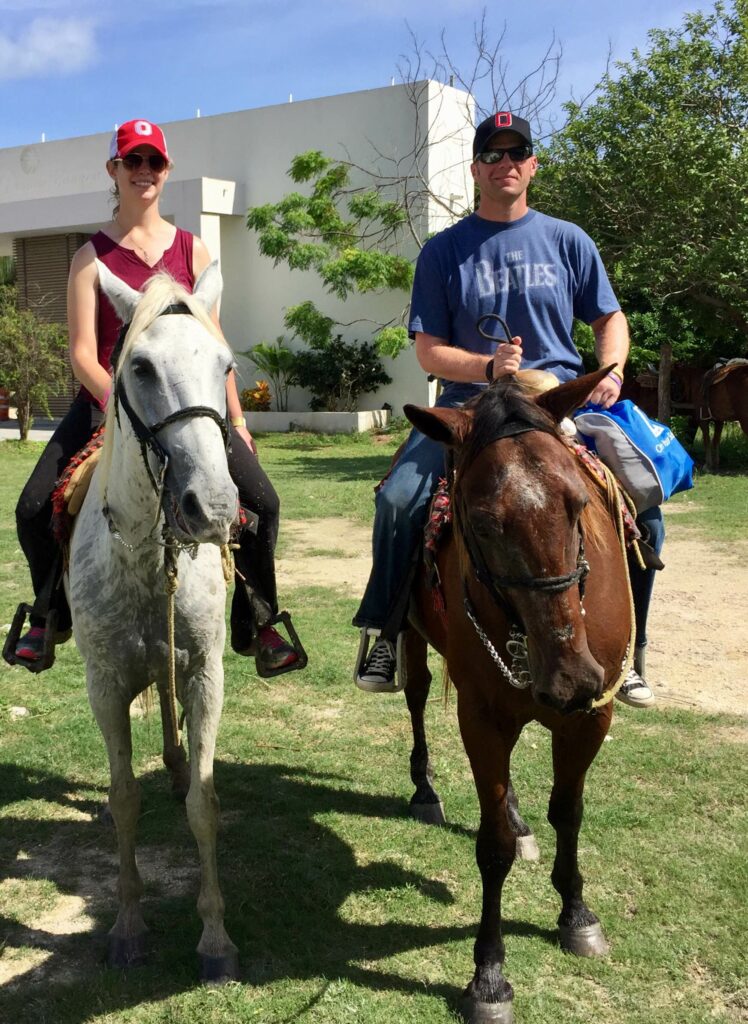 Heather & Matt's Romantic Getaway
Now Sapphire, Cancun
We can't thank you enough for helping us plan an amazing trip!! Without your help, it wouldn't have been possible!! The resort was amazing and so was our excursions. So sad to be coming home. Thank you again and we're already planning next year's vacation! Once again, I can't say enough nice things about the trip and you helping us plan it!
Kirk & Ellie's Honeymoon
Couple's Tower Isle Resort, Jamaica
"Jenn helped us plan our honeymoon to Jamaica and we could not have asked for a better travel agent to tackle the job. Her knowledge of resort amenities all the way down to granular details that are often overlooked by amateur travelers (fast track pass through customs) made our travels flawless! She truly cares about what your personal desires are for a vacation and she puts together a comprehensive plan with a couple of options to choose from. It takes the guesswork out of the entire planning process. We cannot thank her enough for all of her help in making our honeymoon a trip that we will cherish forever." – Kirk & Elle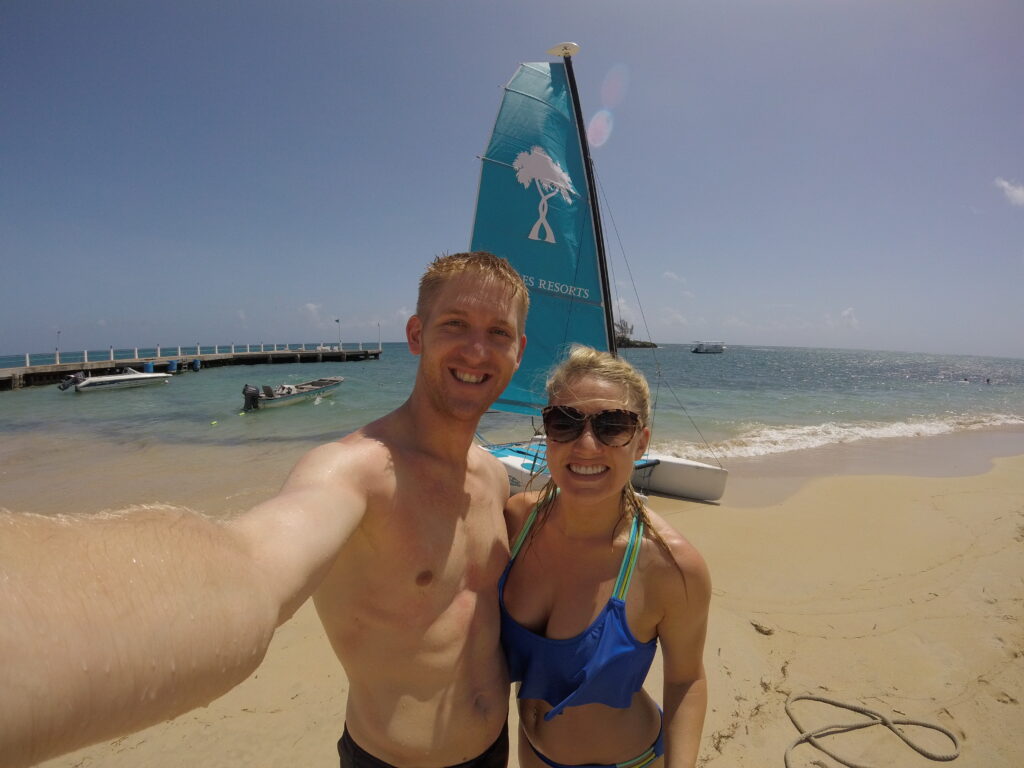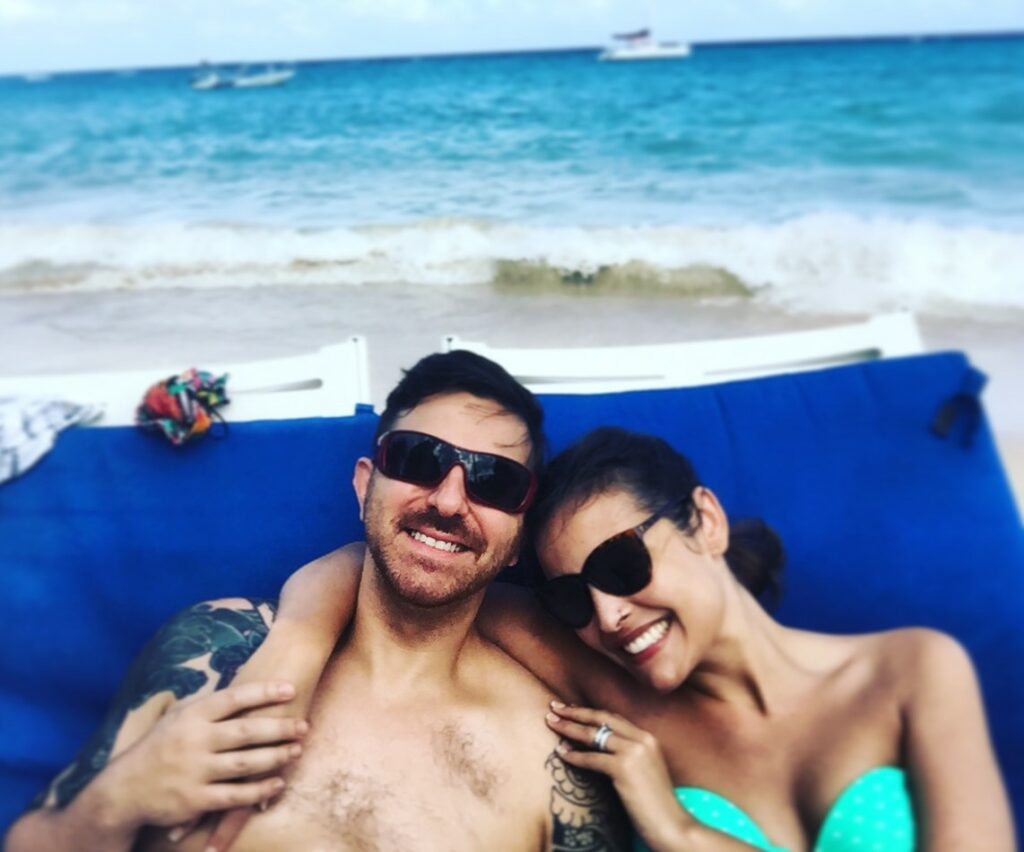 Chris & Nicole's Honeymoon
Jewel Dunn's River Resort, Jamaica
Chris and I want to thank you again for helping us plan the most perfect honeymoon. Having never been to Jamaica, we needed all the guidance we could get! We appreciated all the back and forth communication and the personalized service we feel we received from you. It was extremely nice to have someone so helpful and accommodating when planning essentially the most important vacation of our lives. From seeking out the right resort to making sure all transportation was covered, to the little things we would never have thought of (Club MoBay — no waiting in customs lines — amazing!!), you impressed us. We ended up loving the Jewel Dunn's River Beach Resort and Spa Resort, just as you said we would! We travel quite a bit, and we definitely will use you again in the future!
Rich & Donna
Fiji Islands Vacation
My wife and I have been using CruiseWiz Travel for years. Kim is very efficient and is great about keeping secrets if one of us is planning a surprise for the other Everybody should use CruiseWiz…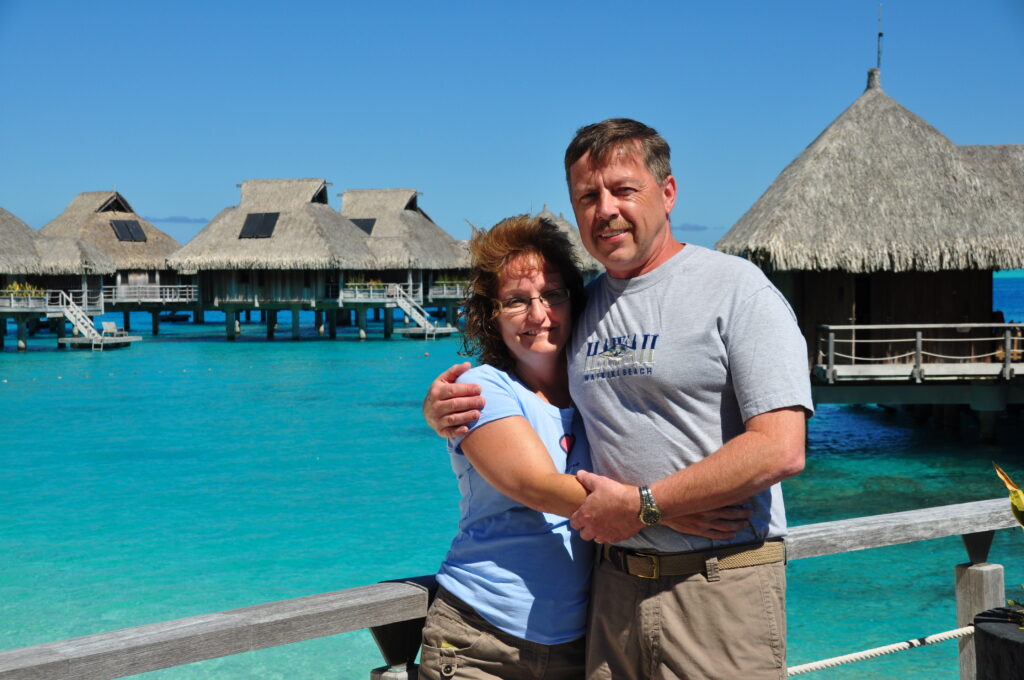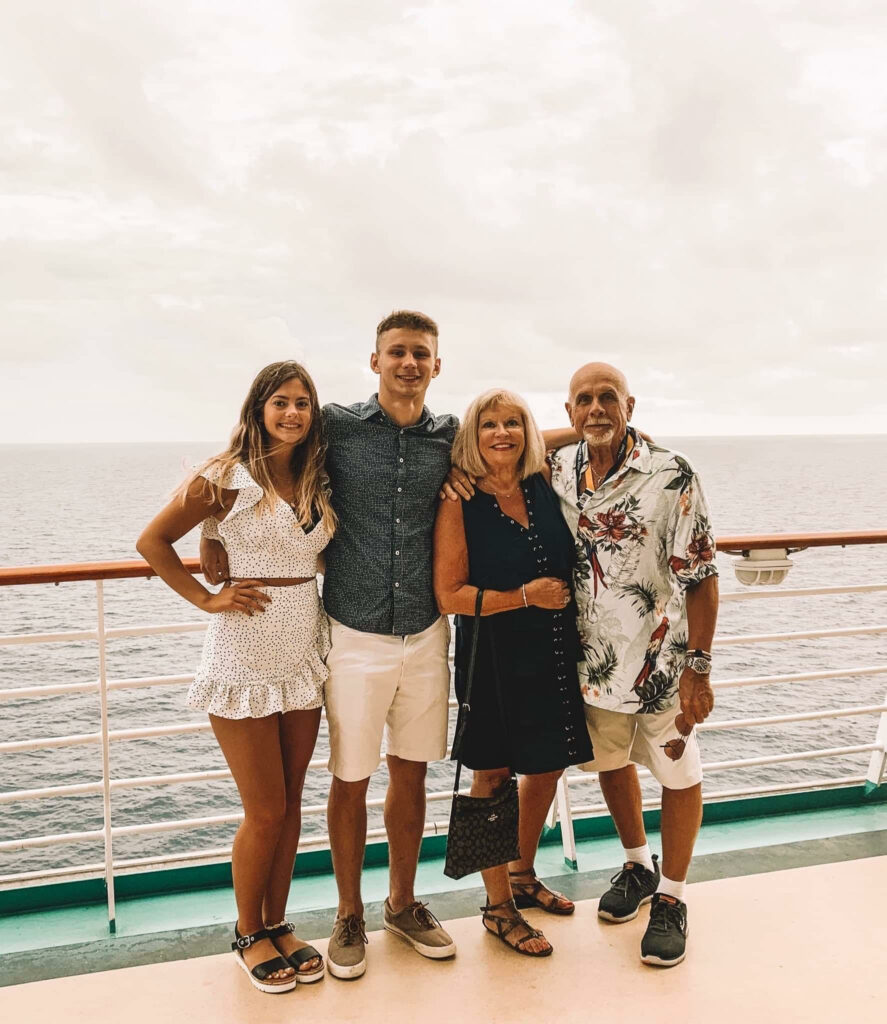 Suzanne & Frederick
Multiple Royal Caribbean Cruises
We have had Kim book four cruises for us. We have a cruise booked by her for June 2020 on the harmony of the seas. Kim does a great job and goes above and beyond for her clients. We would never use anyone else but her for our cruises. She is knowledgeable and makes sure everything is perfect for our trips
Greg & Kelly
Holland Cruise lines – Alaska Cruise
We booked our first cruise through Kim. She gave us all the information we needed to know regarding the trip and what we would need and what to expect since this was our first time going on a cruise. Our Alaskan cruise was very adventurous, and the views were just breathtaking. I would highly recommend Kim for your vacation adventures.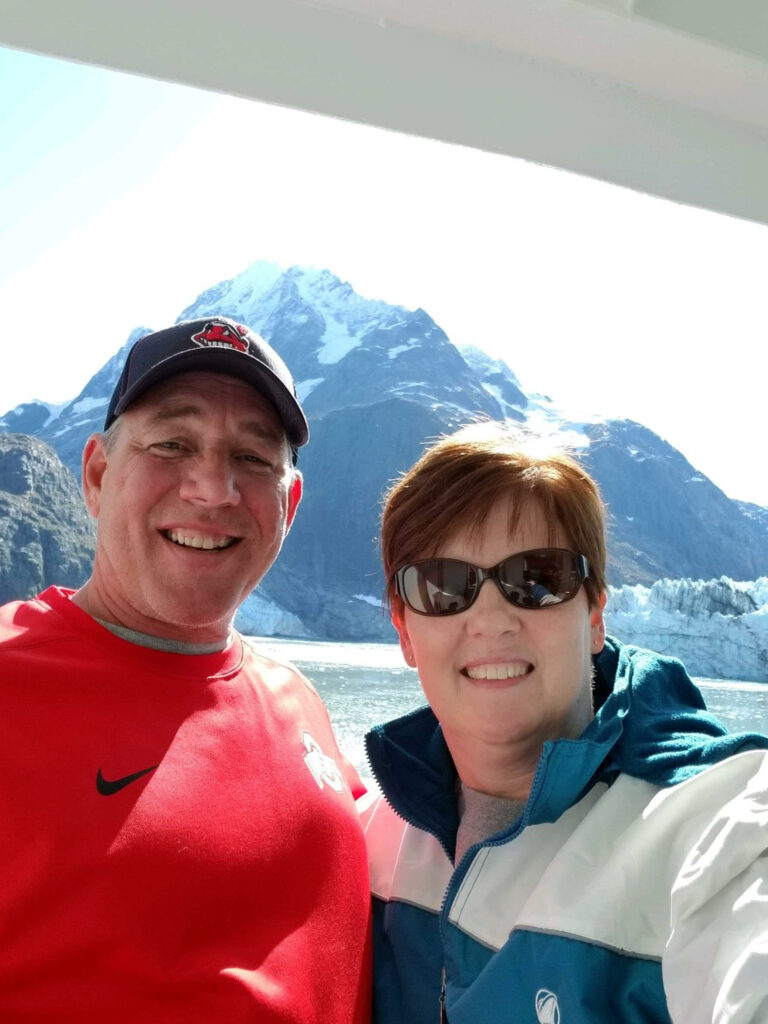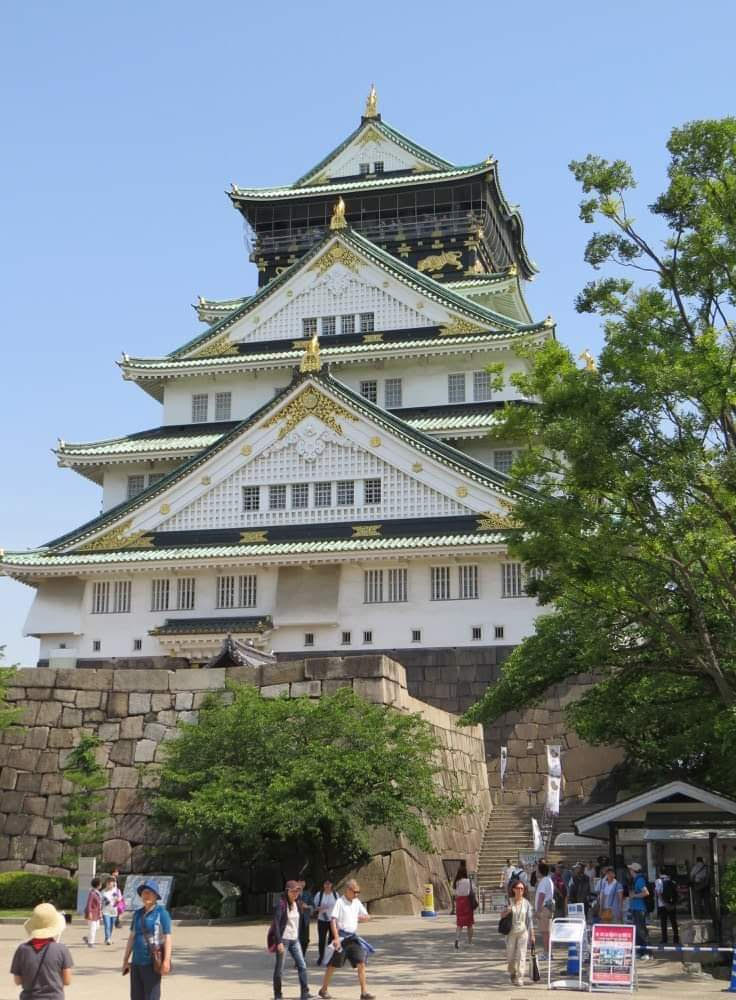 Ken & Deena
Japan Cruise, Viking Cruise & Several Caribbean Cruises
Kim with CruiseWiz has been our travel agent for many years. She looks for deals and best dates for travel and is always responsive to all our questions or concerns. Thank you, Kim, for helping make our trips go seamless.
Jessica & Bill's Familymoon
Port Orleans Riverside Resort, Walt Disney World
Disney was WONDERFUL!! Thanks for once again, Jenn, for planning us an amazing trip. I am so glad that we did the meal plan. Food was so expensive there. We did tons of shopping. We got to see and ride everything that we wanted to. The nighttime show that they do on the castle before the fireworks was the most beautiful thing I have ever seen. It was a ton of walking but we had a great time. Zoey will never forget it, that's for sure.
Torrie & Steven's Honeymoon
Breathless Resort, Punta Cana
Best Feature of the Resort/location: The "E Team" – they always had events going on and were going out of the way to make sure everyone enjoyed themselves. Favorite Excursion: We took the snorkeling with sharks and stingrays one – it was so much fun! Favorite Memories of our Getaway- Everything! we were simply blown away by the beauty of the resort, the kind people, and endless activities to participate in. How were you helpful: you literally took everything we had said and wanted and created our dream vacation… we didn't have the stress of planning anything. Would we recommend you? Absolutely. Actually, we already have to our newly engaged friends. WHY? Because you made the process so easy and enjoyable. You helped create everything we wanted for our honeymoon and more!
Bob & Heather's Honeymoon
Riu Palace Tropical Bay, Jamaica
Jenn was an absolute pleasure to work with! She offered great insight into a variety of resorts and helped us to select the perfect location at a great price. There was no pressure to select a high-end resort or a pricey package. We gave her a budget and she made it happen. The excursion she recommended was fantastic and the courier was very professional. All of my e-mails and phone calls were returned promptly. I would highly recommend using Jenn for all your travel needs!
Radin Family Vacation
Norwegian Getaway
We just returned from our cruise and had an amazing time!!! We thought the Norwegian Getaway was great! Both the staff and food were fabulous. We would definitely be interested in going on another cruise again in the future, and my parents really enjoyed themselves as well.
Thank you so much for the welcoming package and chocolate-covered strawberries. It was such a nice surprise and a very sweet gesture. We really appreciate everything you've done and I definitely have nothing but wonderful things to say about Jenn and her impeccable customer service. Thanks again, and rest assured that you'll be hearing from us again in the future!
Dan & Stephanie's Honeymoon
Norwegian Cruise
Jenn was absolutely amazing to work with. She was very open and understanding and helped us get exactly what we wanted out of our trip. Our wedding plans changed dramatically throughout the course of our engagement, and Jenn was awesome at adapting to the changes and guiding us along the way. We will definitely use Jenn again to plan a future vacation!
Deb, Brookpark, Ohio
Viking River Cruise, Rhone River
I recently went on a Viking River Cruise to Lyon, France. Thanks to my Travel Agent, Kim, I had a worry-free wonderful time. Kim made all my flight and cruise travel arrangements all plans went so smoothly. I will definitely contact Kim for future travels.
Deb, North Royalton, Ohio
Baltic Cruise, Norwegian Cruise Line
My sister and I used CruiseWiz Travel Agency when we took a cruise through the Baltic Sea. They let us know the special situations involving travel to St. Petersburg as well as booking our flights. They made out travel stress-free, so we could just enjoy ourselves. I liked them so much, I had the handle my cruise to Cuba. Great service!
Frick Family Vacation
Alaskan Cruise, Princess Cruise Lines
What a wonderful surprise with the onboard credit. We used it that night. Thank you so much! We had a wonderful time. The weather was perfect except for a few rain showers. Alaska is an amazing place. The animals are so beautiful. We will keep your email handy for any trips we might plan
Monica's Vacation
Riu Caribe Cancun
I have never used a travel agent before, so I was nervous about the whole process. I was surprised how convenient and easy this made my trip. I was looking to go to Cancun Mexico, and Jenn had everything prepared for me. She had places in mind that she knew I would enjoy. She stayed within my price range also, which was a huge relief. All paperwork was completed for me, which made flights and check-in a very easy process. I have never been to another country, but she told me everything that I needed to know, and what to expect. I am very pleased with the experience, I would definitely recommend this service to my friends and family.